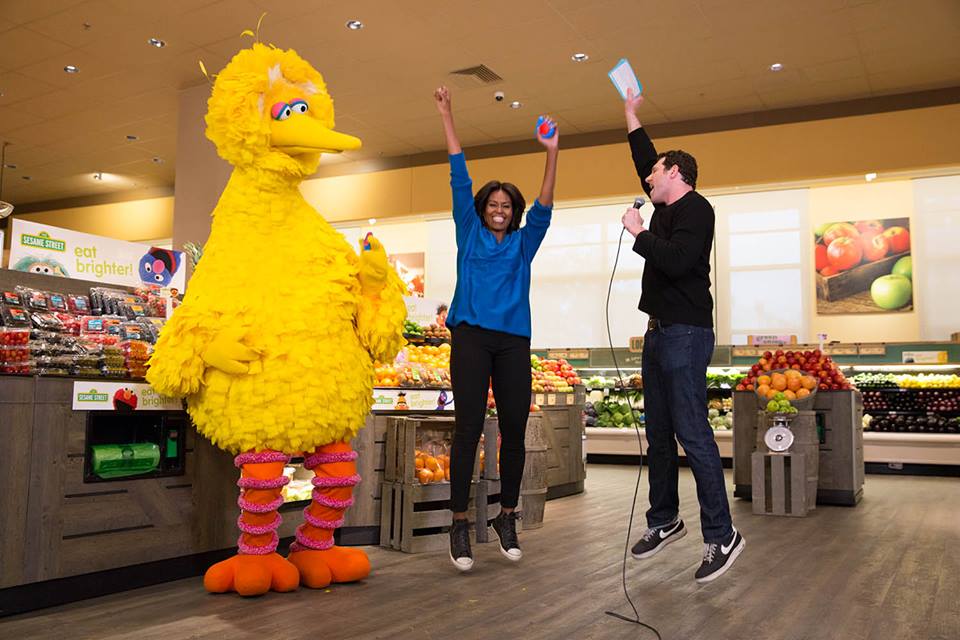 Quarterly research surveys administered by Produce Marketing Association's (PMA) Research Center show positive results for eat brighter! sales in Q2, including a 3 percent average increase in sales year-over-year as reported by participants. Some participants reported increases as high as 11 percent. eat brighter!, the initiative that grants produce industry members access to Sesame Street character images royalty free in their go-to-market strategies, has been extended through 2018 largely due to the success created by the 110 participants.

Since the launch of the program, the PMA Research Center has conducted 3 quarterly surveys; a compilation of results include the following additional insights:
Of the suppliers in market, 75% have reported an increase in year-over-year sales.
Of the suppliers who have been in market for three quarters, the average increase is 5.3 percent.
First Lady Michelle Obama commented on the data, "With produce sales rising three percent on average for participating companies -- and with some reporting increases as high as 11 percent -- it's very clear that the eat brighter! campaign is working brilliantly. I am so thrilled to see Sesame Street and produce suppliers and retailers coming together to get our kids excited about healthy eating, and I look forward to seeing more companies come on board to grow the momentum. Thanks, Elmo and Big Bird!"