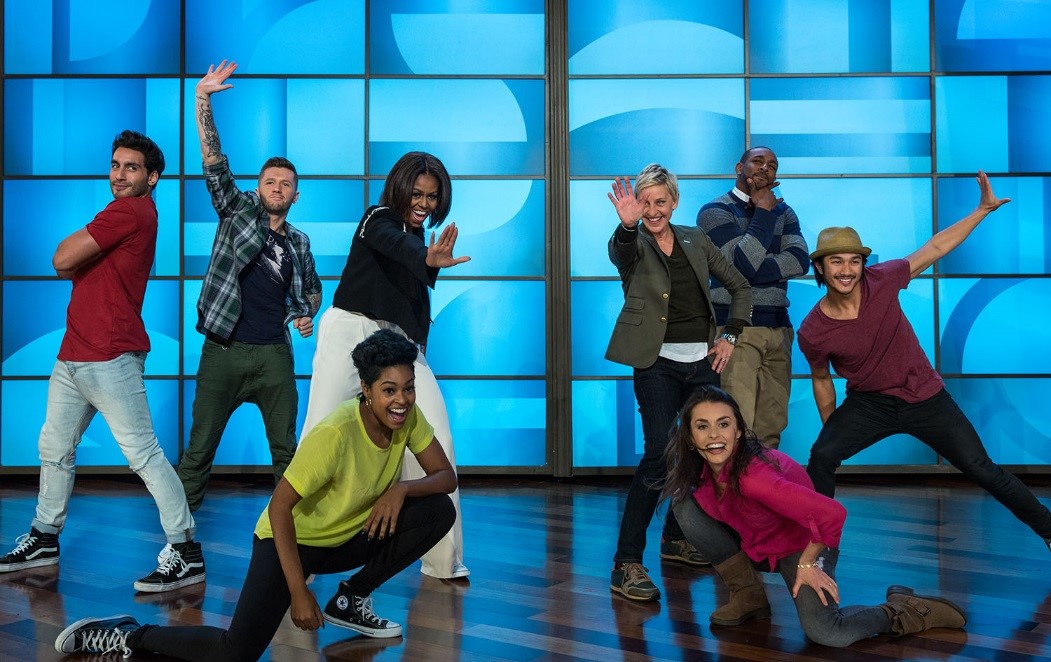 The First Lady joined Ellen DeGeneres and the So You Think You can Dance All Stars a few weeks ago to debut the #GimmeFive Dance for the fifth anniversary of Let's Move!
The First Lady challened Ellen to the learn the steps to the #GimmeFive dance. See more here on ellentube.
Have you learned the dance yet? If not, click on the following link to learn it.
Once you've got the moves down, teach your family and friends and share on social media using #GimmeFive. Then, don't forget to tune in next Monday, April 6th as the So You Think You Can Dance All Stars bring the #GimmeFIve dance to the White House Easter Egg Roll.