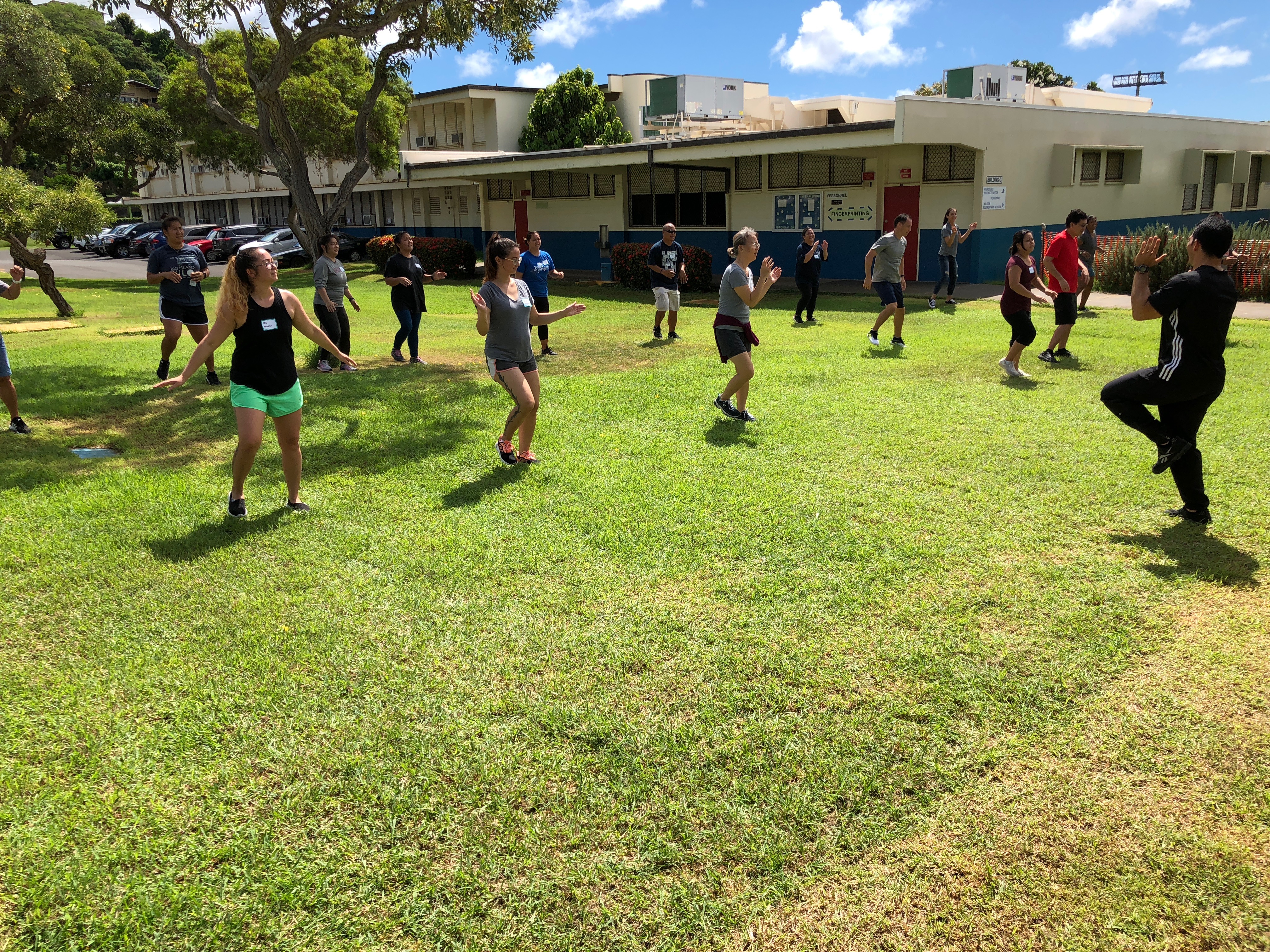 DOE Professional Development
Hawai'i 5210 Let's Go! had the pleasure of participating in a DOE profressional development lead by Brandy Richardson and Denise Darval Chang. Their theme was "A Life of Wellness."
Our part in this workshop focused on the importance of physical activity, how it affects the body, and how to implement physical activity within teacher's classrooms.
Among the activities included several new exercises introduced from the Early Childhood Workshop put on by Dr. Diane Craft. Her part in working from the ground up incorporated a lot of key values denoting the need to ensure the kids can develop the proper motor patterns for movement along with being physically active.
One of the most interesting points came in the form of stressing the need for physical activity to increase brain activity amongst students. According to research, higher physical fitness scores correlate to better test scores.
By developing even the basic skills, students can enhance not only their academic performance, but boost their sports performance as well.