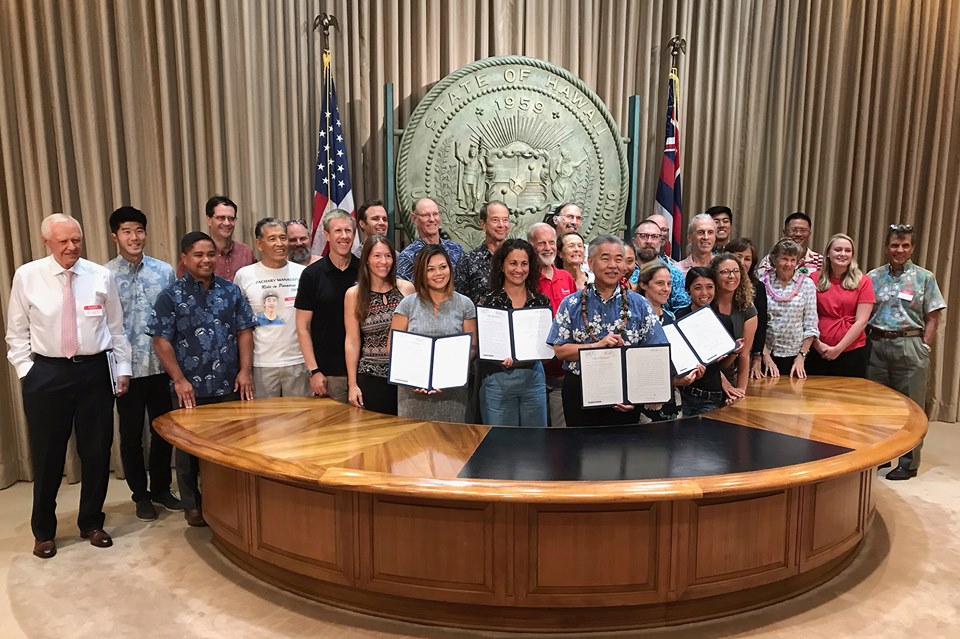 PHOTO CREDIT : Blue Zones Project
On June 25th, Governor Ige signed Senate Bill 549 into action. This measure will require all restaurants to offer healthy drink options for kids by January 1, 2020.
Healthy drink options include:
- Water, sparkiling water, or flavored water, with no added sugars, corn syrup, or other natural or artificial sweeteners
- Unflavored nonfat or low-fat (one per cent) dairy milk
- One hundred per cent fruit or vegetable juice, or fruit or vegetable juice combined with water or carbonated water, with no added natural or artificial sweeteners
This bill is aimed to help families make healthy drink choices while eating out with their keiki because most of the added sugars most children consume come from beverages like soda.
"This afternoon, we'll be signing three bills that I think allows us to continue to be the healthiest state in the nation," Governor Ige said at the bill signing ceremony. Ige said later, "... I think we do know that many, many, many bad calories are in the drinks that our children consume, and certainly Senate Bill 549 is an effort to reduce that bad habit that some in our community have."
For more information go to: Hawaii Tribune Herald or Voice for Healthy Kids Action Center.