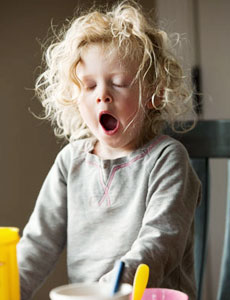 Healthy Children Radio guest pediatrician Wendy Sue Swanson, MD says "Consistency in bedtimes may be the secret sauce in parenthood."
Research shows consistent bed times improves focus at school in addition to calmer behaviors throughout the day. Inconsistent bed times has been shown to disrupt natural circadian rhythms and can lead to decreased immune function.
Children should not use electronics or watch TV right before bed in addition to avoid having them in the bedroom all together. Try to keep the bedroom a 'throne for sleeping and nothing else.'
Listen to the ten-minute show here.